From Debt to Dreams
Making a Difference, One Bill at a Time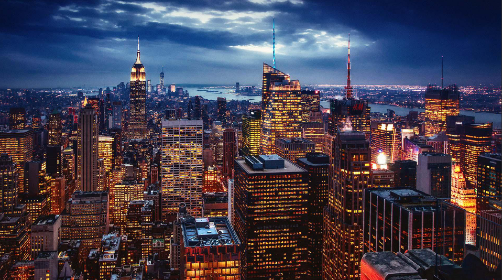 Donate by Check
To donate to this campaign by mail, please send a check:
Payable To:
RIP Medical Debt
Address:
RIP Medical Debt
P. O. Box 411675
Boston, MA 02241-1675
Memo Line:
Satatya Jain — 45182
Campaign Created By
Satatya Jain
From Debt to Dreams Campaign
Imagine yourself as a lower-class citizen struggling to make ends meet, burdened with financial constraints as a single parent. Your cramped, broken-down apartment in a bad neighborhood offers no respite from the loud noises that permeate the paper-thin walls. To support your children, you tirelessly work three minimum-wage jobs, barely able to provide them with food. The constant hunger keeps you awake at night.
One day, devastating news arrives – one of your children has been diagnosed with a lung disease. The doctors present a treatment option, offering hope, but the price tag attached to it is exorbitant – well over a hundred thousand dollars. Your disbelief turns to despair as you realize this amount is beyond your means. Every penny you earn is already allocated to feeding your children and covering the expenses of your meager apartment. The treatment would push you into insurmountable debt, compromising your ability to provide even the bare necessities.
Imagine having to lose your home and food just to save your own child.
Medical debt is a prevalent issue in the United States. Over 100 million Americans struggle with healthcare bills, faced with the difficult choice of paying for medical expenses or meeting basic needs like food and shelter. Approximately one in ten American adults owes at least $250 in medical debt, with millions burdened by debts exceeding $2,000 or $10,000. People of color, individuals with disabilities, and those without health insurance bear the brunt of this burden.
The nation's total medical debt exceeds $195 billion, accounting for a significant portion of bankruptcies and credit card debt. Medical debt not only leads to financial distress but also garnished wages and low credit scores, hindering access to loans, housing, and employment opportunities.
Rising medical prices exacerbate the problem, while the COVID-19 pandemic has further amplified the issue, leaving millions hospitalized and facing substantial treatment expenses.
Many individuals seeking treatment for serious illnesses are saddled with overwhelming medical debt. They endure tremendous hardship, struggling to care for their families while battling inflation, uncertainty, and the fear of bankruptcy. No one should have to live in constant fear of being unable to provide for their loved ones.
We often take our financial stability for granted, failing to recognize the struggles of those less fortunate. We complain about trivial matters while others face life-threatening diseases, hunger, and poverty. It is essential to break free from this mindset and extend a helping hand to those in need. After all, if we don't support each other, who will?
RIP Medical Debt is an organization that assists individuals overwhelmed by medical debt. Here's how it works:
• By making a donation, you provide funds for RIP to purchase medical debt and relieve people of their financial burden. Every penny donated goes towards this cause.
• RIP acquires debt bundles worth millions of dollars at a fraction of the original price. For every dollar donated, $100 of medical debt is relieved.
• Once the medical debt is paid off, those freed from their obligations receive a letter notifying them that a third party has eliminated their debt. They face no tax consequences or penalties. In an instant, they are liberated from the shackles of medical debt.
I urge you to donate to RIP Medical Debt and share this campaign with your friends, coworkers, family, and peers. Even a small donation of ten dollars can have a profound impact on someone's life. Let us stand together and provide hope and relief to those burdened by medical debt. Thank you for joining this campaign.
Campaign Support Recipients
Donate by Check
To donate to this campaign by mail, please send a check:
Payable To:
RIP Medical Debt
Address:
RIP Medical Debt
P. O. Box 411675
Boston, MA 02241-1675
Memo Line:
Satatya Jain — 45182
Fundraise for This Campaign
Start a fundraiser to help those in need. Set a personal fundraising goal and track online donations easily with RIP.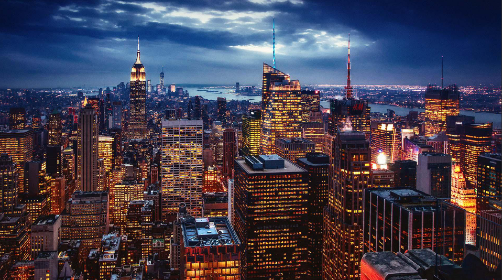 How RIP Works
Over a hundred million Americans, one in three, struggles with the weight of medical debt.
You make a donation

We use data analytics to pinpoint the debt of those most in need: households that earn less than 4x the federal poverty level (varies by state, family size) or whose debts are 5% or more of annual income.

RIP buys medical debt at a steep discount

We buy debt in bundles, millions of dollars at a time at a fraction of the original cost. This means your donation relieves about 100x its value in medical debt.

Together we wipe out medical debt

People across the country receive letters that their debt has been erased. They have no tax consequences or penalties to consider. Just like that, they're free of medical debt.
---
Frequent Questions
Yes. We are a 501(c)(3) charity and your donation is 100% tax deductible.
---
Relevant Documents:
When we purchase a portfolio of medical debt, we abolish debt for individuals who:
Earn less than 4x the federal poverty level (varies by state, family size).
Debts are 5 percent or more of annual income.
We only buy debt that has been pre-qualified by our partners to meet at least one of these criteria.
We never collect on debt we purchase, only relieve it.
No. With your help, we abolish medical debt permanently. Recipients have no adverse tax consequences, obligations, or strings attached.
For those whose medical debts are relieved, the relief is a gift from a detached and disinterested third party (RIP) as an act of generosity, so relief of the debt does not count as income to the debtor. We will not file a Form 1099-C with the IRS.
Due to HIPAA laws, RIP Medical Debt cannot disclose the names, contact information or any other specific details of the debt relief beneficiaries.
RIP Medical Debt cannot relieve debt by individual request.
While we would love to help everyone who needs assistance, RIP Medical Debt cannot abolish medical debt for specific individuals. We approach the problem of medical debt by acquiring large portfolios of debt to help thousands of people at once.
Because medical debt affects so many people who may not have debt accounts in the portfolios we purchase, we have compiled a list of resources that may be able to help in ways RIP Medical Debt cannot.
Ready to Launch Your Own Debt Relief Campaign?