RIP helps Minnesota Nurses to Buy and Relieve $2.6 million in Medical Debt
SAINT PAUL: June 19, 2017 — RIP Medical Debt and the Minnesota Nurses Association (MNA) today announced forgiveness of $2.6 million in medical debt. Minnesota Nurses chose to abolish local medical debt as a gesture of thanks for community support of nurses in a four-week strike, which began a year ago today.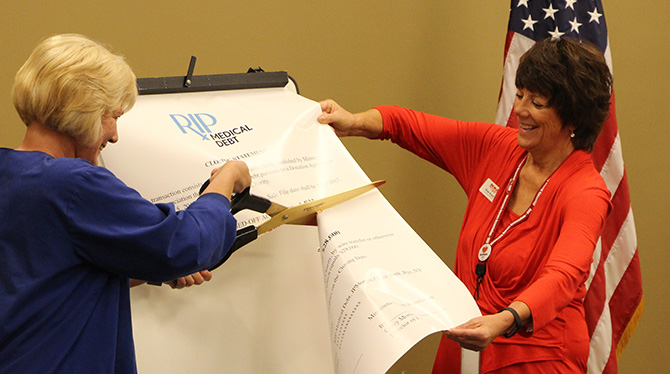 At a press conference this morning, Minnesota Nurses marked the occasion by cutting in half a blowup of the debt-buying contract. They used large Chamber of Commerce scissors for the cutting.
The "Closing Statement" on display showed that MNA donated $28,000 to RIP Medical Debt for the purchase of 1,833 charged-off accounts, worth an unpaid balance of $2,627,106.85.
Rather than collecting on the debt, RIP instead is abolishing it, in full, and at no obligation to the recipient of this charitable act
"Beneficiaries are receiving letters that confirm this debt forgiveness," said RIP Executive Vice President and co-founder Jerry Ashton, "along with an FAQ, which will answer any questions they might have, including tax consequences (there are none), and our efforts to remove this item from their credit report."
---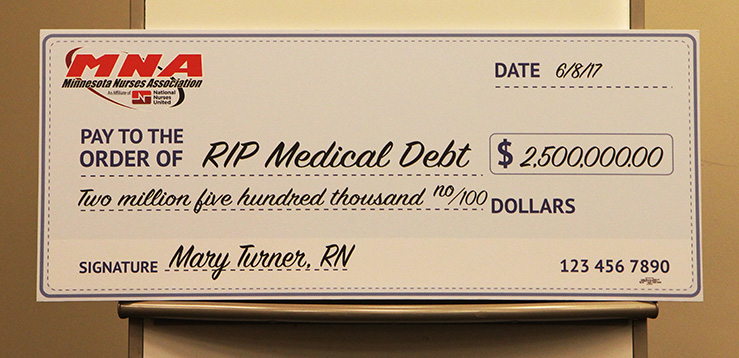 Minnesota Nurses also displayed at the media event a check to RIP Medical Debt for $2,500,000.00, the estimated worth of the debt purchase shortly before the transaction finally closed.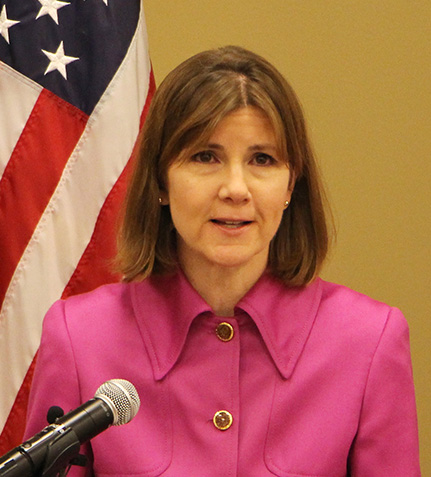 Minnesota Attorney General Lori Swanson spoke at the press conference about the social challenges of medical debt and her concerns about bill collection.
Also speaking were MNA President Mary Turner and MNA Executive Director Rose Roach, who placed the debt forgiveness in context. She called the debt forgiveness a gesture of gratitude for all the community support the nurses received during the strike last year.
A special guest speaker was Twin Cities resident Debra Puchala, who spoke about her own struggles with medical debt. She said that others have it far worse than she does, but she's speaking up because society has to face the problem of medical debt, especially given the pending changes in America's health care system.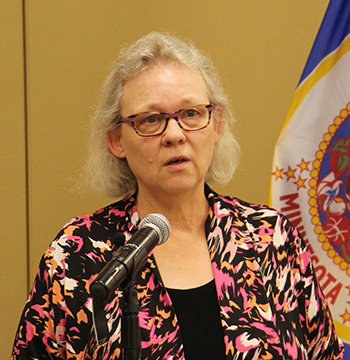 RIP Medical Debt is a not-for-profit 501(c)(3) charity, based in Rye, New York, established in 2014 to abolish unpaid and unpayable medical debt. Funded by donations from individuals and organizations, RIP locates and buys "portfolios" of medical debt (for pennies on the dollar) and then forgives the debt, no strings attached, as a random act of kindness.
---