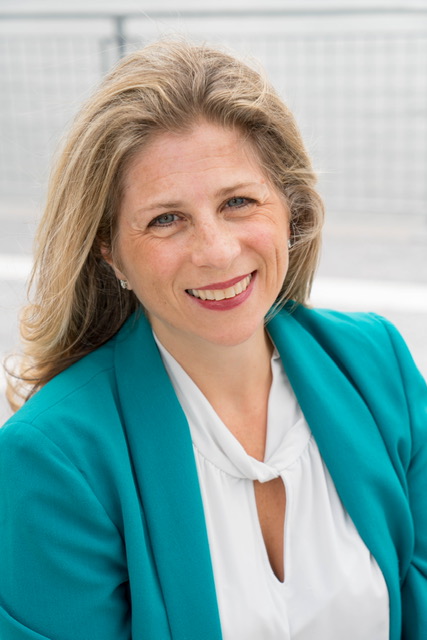 Allison Sesso
---
Allison Sesso became the President / CEO of RIP Medical Debt in January of 2020. RIP Medical Debt was established for the sole purpose of reducing the medical debt burdens of low-income individuals with limited capacity to pay their medical bills by leveraging donations from people across the country. They have abolished $8,520,147,644 to date for over 5,492,948 people.
Under Allison's leadership and in response to the COVID-19 pandemic, RIP Medical Debt launched the "Helping COVID Heroes Fund" focused on relieving the medical debts of healthcare workers and emergency responders like nurses, home health aids, pharmacists, social workers, hospital technicians, the National Guard and others working on the front lines of the pandemic. It also benefits service workers and others facing financial hardship resulting from the COVID induced economic downturn. Through this effort RIP has abolished over $100 million in medical debt.
Prior to joining RIP Medical Debt, Allison served as the Executive Director of the Human Services Council of New York (HSC), an association of 170 nonprofits delivering 90% of human services in New York City.
Under her leadership HSC pioneered the development of nationally recognized tools designed to illuminate risks associated with government contracts, including an RFP rater and government agency grading system. She led negotiations with New York City and State government on behalf of the sector and successfully pushed for over $500 million in investments to address the nonprofit fiscal crisis.
During her tenure at HSC, Allison also led a commission of experts focused on socialdeterminants of health and value-based-payment structures and published the report,Integrating Health and Human Services: a Blueprint for Partnership and Action, that examines the challenges of operationalizing relationships between health and human services providers, offering several recommendations. She also served on the New York State Department of Health's Social Determinants and Community Based Organizations (CBO) Subcommittee helping to formulate recommendations around the integration of CBOs into Medicaid managed care.
Allison's work on behalf of the human services sector led City & State to recognize her as a top nonprofit leader in 2018 and 2019, one of the 25 most influential leaders in Manhattan in 2017, and one of New York City's 100 "Most Responsible" in 2016. She recently received the 100 "Most Responsible" award for the second time for her efforts at RIP Medical Debt.
Allison also serves as the Vice Chair of the nonprofit "Right to Be," formerly Hollaback!, a global movement working to end harassment through bystander intervention training and storytelling.
---