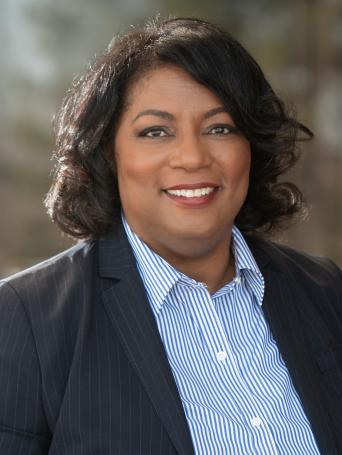 Priscilla Keith
---
Priscilla Thomas Keith has extensive experience in government, pharmaceutical research and clinical trials, health care and public health law and policy, and academia. She started her career as a research scientist studying Alzheimer's disease and Ischemia at Lilly. While at Lilly, she also had corporate assignments in Environmental Affairs and Medical Affairs managing diabetes clinical trials. Upon receiving her law degree, Ms. Keith served as Deputy Attorney General in litigation and Section Chief of Advisory with responsibility for advisory opinions and contracts during her tenure at the Indiana Attorney General's Office. She was also Assistant Counsel to Governor O'Bannon as well as executive assistant for the Women's Commission, Department of Insurance, Indiana Utility Regulatory Commission, and State Board of Accounts.
Following her passion for public health and health care law, Ms. Keith became General Counsel for Health and Hospital Corporation of Marion County and the Marion County Public Health Department.
Ms. Keith was recruited by the late Professor Eleanor Kinney to serve as Executive Director for the Hall Center for Law and Research and Adjunct Faculty at IU McKinney School of law where she taught Public Health Law, Finance and Health Care Law, Health care Compliance and Secured Transactions. Ms. Keith also has extensive experience in Community Benefit/Corporate Social Responsibility issues.
Ms. Keith has received numerous awards, including Indiana's highest award, the Sagamore of the Wabash; a tribute bestowed by the governor to those who have rendered distinguished service to the state. She has participated in various leadership programs and served on several Boards and Commissions such as Indiana State Ethics Commission, Indianapolis Board of Public Works, and the Fort Benjamin Harrison YMCA, to name a few.
She is a graduate of Spelman College and Clark Atlanta University with a BS and MS in Biology, respectively. She is also a graduate of IU McKinney School of Law.
Ms. Keith currently serves as RIP Medical Debt's Director of Program Management, a position in which she ensures smooth coordination between RIP's functional departments in delivering program results. A primary focus is leading cross-functional teams from the time of medical debt procurement to its abolishment.
Her areas of focus are Public Health and Health Equity, Health Care Law and Policy, and Corporate Governance and Risk.
She enjoys reading, solving puzzles, running and cooking.
---