Webinar — The Benefits of Partnering with RIP Medical Debt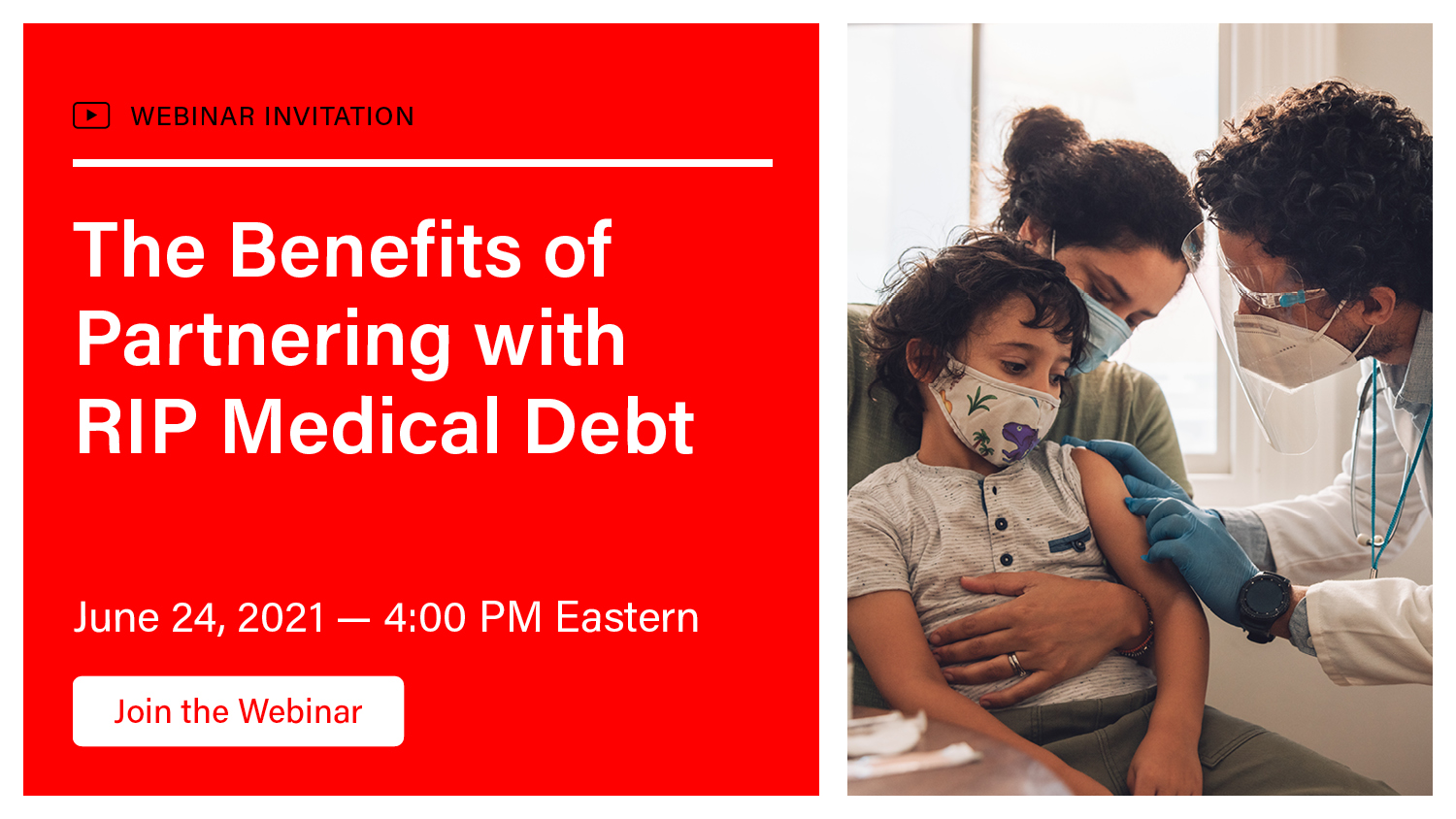 RIP Medical Debt is pleased to offer an opportunity to learn more our one-of-a-kind debt abolishment program that allows hospitals and health systems to:
Earn revenue from dormant, uncollectable bad debts without subjecting patients to aggressive collections actions  
Address a social determinant of health and health equity issue
Identify opportunities to refine their financial assistance programs to better serve their communities
Join us on June 24, 2021 at 4 pm Eastern to hear more about how RIP, a national, donor supported nonprofit is enhancing traditional revenue cycle practices by acquiring and abolishing problematic medical debt.
In this one-hour webinar you will learn about the RIP debt acquisition process and how it benefits providers, patients, and communities. More information about RIP Medical Debt including recent Wall Street Journal coverage is available here: www.ripmedicaldebt.org/hospitals.
Speakers include:
Allison Sesso, RIP Medical Debt's Executive Director
David Eager, a retired health system CFO and Ambassador for RIP
Keith Hearle, a national expert in hospital community benefits and Advisor to RIP
We encourage staff in finance, revenue cycle, community benefit, and others to join this discussion and learn more about this unique program.
---
---